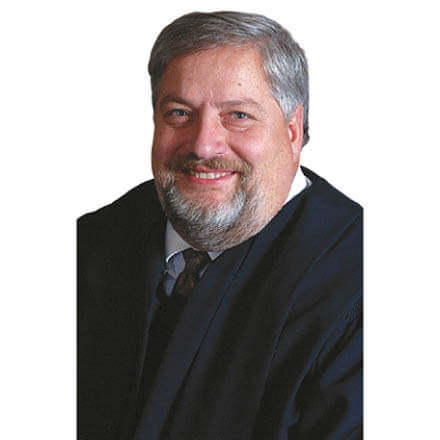 Honorable Judge Bob Hughey
Honorable Judge Bob Hughey is a life-long resident of Canadian County and was appointed as Associate District Judge in 2008. In that capacity, he is responsible for the operations of the Gary E. Miller Canadian County Children's Justice Center. In an effort to improve the outcome for the young people in our communities, the Center offers several programs and services for families and children. Judge Hughey also hears child welfare cases, delinquent cases, adoptions and guardianships. Judge Hughey's work has impacted countless children and families in Canadian County.
Melanie Johnson, LPC/LMFT/LADC

Facility Director
Melanie Johnson is a lifelong resident of Oklahoma. Melanie is married and has three children. Melanie has an Associate's degree in Early Child Development form St. Gregory's College and a Bachelor's degree with a minor in Psychology and a major in Sociology from the University of Oklahoma. Melanie holds two postgraduate degrees with a Master's degree in Criminal Justice from the University of Central Oklahoma and a Master's degree in Human Relations from the University of Oklahoma. Melanie is licensed as a Professional Counselor, Marriage and Family Therapist, and Alcohol and Drug Counselor. She is an approved supervisor for LPC, LMFT and LADC.

Melanie has presented at local and national venues, including News 4 and FOX News. Melanie was a national peer reviewer for Council on Accreditation (COA). Melanie served as president of Oklahoma Therapeutic Foster Care Association for 3 terms. Melanie served and chaired on various boards, including School and Church Boards, Sunbeam Quality Assurance Board, State PARB (Post Adjudication Review Board), State PARB MH Board, Child Death Review Board (alt), Oklahoma Department of Substance Abuse Services (ODMHSAS) Behavioral Health Advisory Council, Licensed Alcohol and Drug Counselor (LADC) Complaint Review Committee, and is an officer on the Oklahoma Drug and Alcohol Professional Counselor's Association (ODAPCA) Board. Melanie is a trauma leader. She was a past recipient of the "Champion for Children" Award, recognizing her passion and dedication for children, volunteerism, and leadership in the field.

Melanie served as Executive Director of Choices for Life Treatment Foster Care and Outpatient Agency for 20 years. This became the largest TFC agency in the state under her leadership, with four offices across the state and 150 placements. Melanie has served as a Director of Clinical Services for an adult behavioral health hospital, enhancing the trauma unit for women suffering from addiction and MH issues and improving outcomes for patients, including male/female unit and geriatric unit. Melanie currently is proud to serve as Facility Director of the Gary E. Miller Children's Justice Center in Canadian County. "This is a unique Center, offering a variety of amazing services to the residents of Canadian County. I am proud and humbled at the compassion and dedication of our staff". Melanie enjoys volunteering, spending time with family, relaxing at Lake Eufaula and playing on a social volleyball league.
Cedric Mills

Facility Co-Director
Cedric Mills has been instrumental in developing operational processes designed to enhance institutional efficiencies through his service as Equal Employment Opportunity Program Manager/Recruiter, Assistant Re-Entry Coordinator, Offender Employment Specialist and American Correctional Accreditation Coordinator.

Cedric brings nearly 30 years' of experience in education in both public schools and Corrections fields and has held his current position as Co-Director since 2018 at the center. Cedric moved to Oklahoma in 2005, with his wife Wendy and their two children. He is originally from Washington D.C., and graduated from Western Carolina University in North Carolina.

He acquired 17 years' of in-depth, hands-on skills through supervisory, administrative, and executive level positions from minimum to maximum security male and female Federal Correctional Institutions. He also has supervisory experience as a Vocational Training Program Developer/Coordinator, Assistant Education Supervisor, and Supervisor of Education and Federal Prison Camp Administrator. Cedric has extensive experience in the formulation of vocational training programs, re-entry skills development, life skill programs and Adult Continuing Education.

Cedric also served Canadian County with his work as the Assistant Tobacco Prevention Coordinator and Wellness Coordinator for the Canadian County Health Department. He worked directly with schools, civic organizations, businesses, municipalities, and congregations to adopt policies and best practices which encourage healthier life choices for youth and adults.
Abby Wright

Assistant Detention Director
Abby Wright was raised in Canadian County and graduated from UCO with a degree in Sociology and Criminal Justice. Abby has worked for the Gary E. Miller Canadian County Children's Justice Center for 14 years, starting in 2006 in Detention. Abby has also work as a CHBS' Case Manager for 2 ½ years before returning to Detention as Assistant Director.
Amy Jones

Supervised Visitation Program Supervisor
Amy Jones graduated from Southwestern Oklahoma State University with a Bachelor's degree in Political Science/Criminal Justice. Amy is a former Executive Director of an international non-profit organization. She has spent a great deal of her career focused on poverty education, volunteer training, and public speaking. Amy is passionate about being a voice for people who may not otherwise have a platform to be heard. She has been with CCCJC since September 2021.
Angel Colley

Director of Operations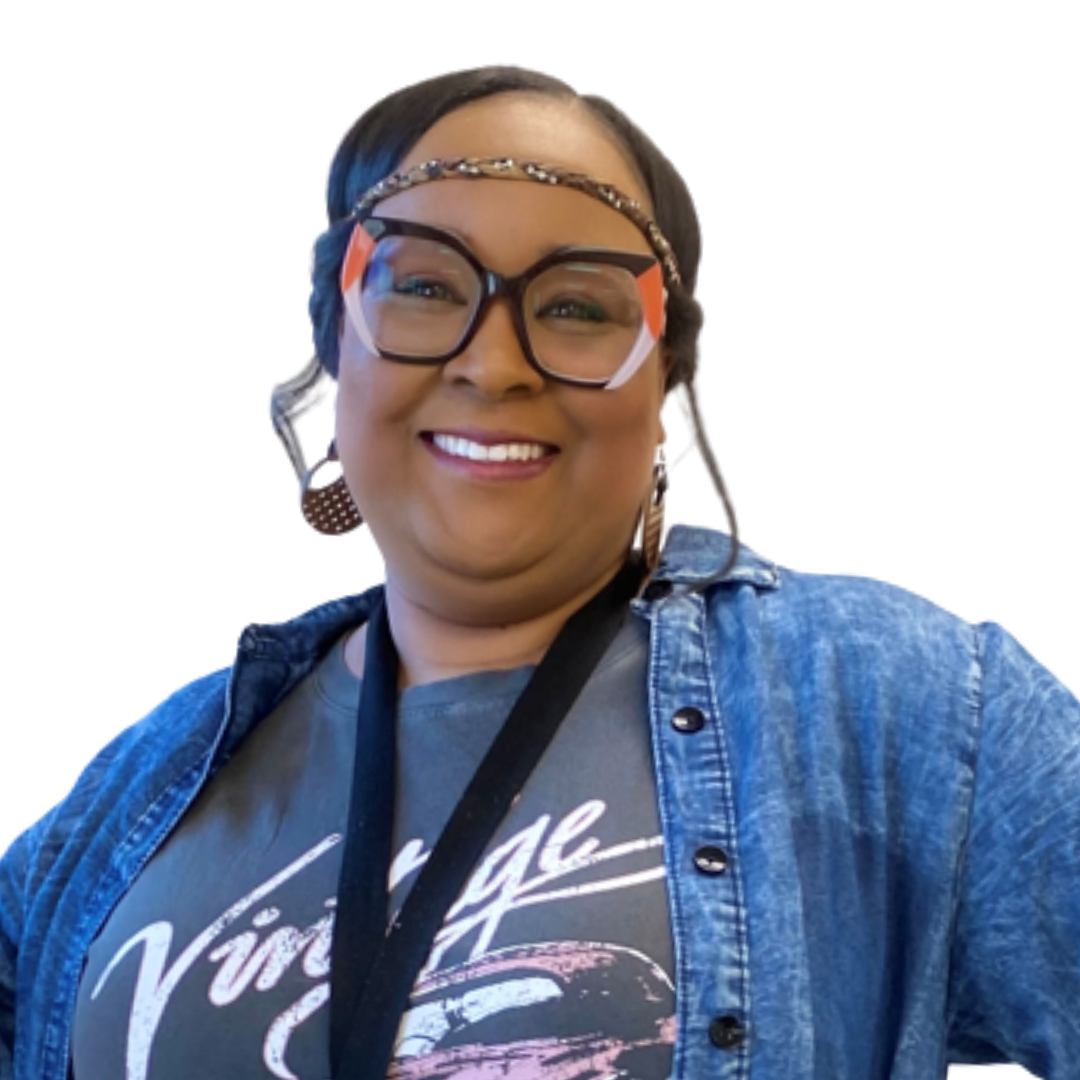 Brandi Smith

Drug Screening Program Supervisor
Caitlin Redding Taylor

Community Engagement and Relations Coordinator
Caitlin Redding Taylor is a lifelong Oklahoman and an Oklahoma City resident. She has previously served Oklahoma County as a Program and Project Manager for SNAP and TANF work readiness programs and co-founded ReMerge, a nonprofit dedicated to breaking the cycle of poverty and incarceration for mothers. Caitlin has worked in human services for over a decade and brings experience in project management, outreach, creative design, and administrative management to the team. Caitlin has a passion for community advocacy for the homeless and those in transitional living, adoption, the LGBTQ2S+ community, and substance use and mental health education.

Caitlin attended Oklahoma City University, receiving a bachelor's degree in Justice Studies with a concentration in Peace & Conflict; and minors in Ethics, and Women and Gender Studies. Caitlin serves on the Board of Directors for Community Action Agency and Head Start's Advisory Committee for Oklahoma and Canadian Counties. Caitlin is a member of Oklahoma City's Possibilities, Inc. PIP Class XIV, and PIP Leadership Class I; and holds certifications Mental Health First Aid, Bridges Out of Poverty Trainer and Facilitator, as well as the Oklahoma Center for Nonprofits' certifications for Nonprofit Management, and Nonprofit Standards of Excellence. She enjoys gardening and yardwork, any kind of craft, cycling, and sharing stories with friends and family.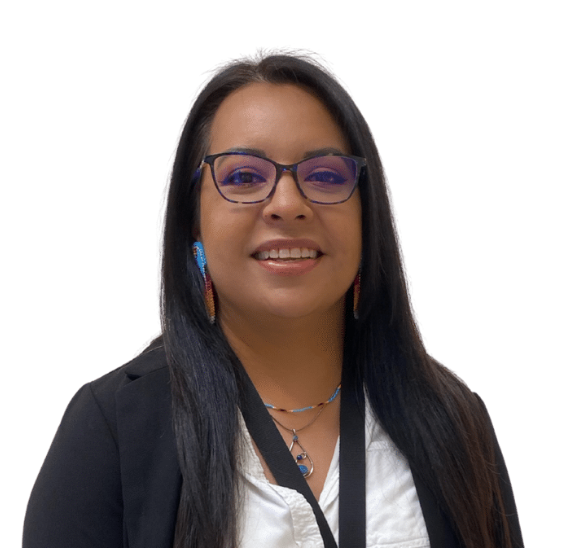 Eliza Botone

Director of Juvenile Probation
Eliza Botone was born and raised in Oklahoma and grew up in Binger, Oklahoma. She is a member of the Kiowa Tribe of Oklahoma and a descendant of the Caddo, Wichita, Seminole and Creek nations. Eliza comes from a very large close knit family; so much so that they have to rent a facility to have birthdays and holidays so everyone can fit.

Eliza brings over 20 years of experience working with children and families to our team and has worked in the Probation office at the Gary E. Miller Children's Justice Center since February of 2008. Eliza has been the Director of Juvenile Probation since the 2018. Outside of work, she enjoys watching her children play basketball and soccer, walking her German Shepard "Goku" and spending time with family.
Erin Jones-Slatev

Referee of the Court
Ms. Jones-Slatev, a fifth generation attorney, received a Bachelor's Degree in sociology from Hendrix College in Conway, Arkansas in 2000. From there, she attended the OU College of Law, graduating in May of 2003. Upon graduation from law school, she moved to the Kansas City metropolitan area, where her husband completed his residency in anesthesia.

In the fall of 2003, Ms. Jones-Slatev became the staff attorney at Safehome, a non-profit agency dedicated to helping survivors of domestic violence. She represented women in protective order cases, domestic relations and name change actions. In the fall of 2005, Ms. Jones-Slatev transitioned to private practice, where she focused primarily on domestic relations cases. Ms. Jones-Slatev moved back to Oklahoma in 2007. In 2009, she began representing children in juvenile cases, guardianships and adoptions, and has continued in that role since.

As referee, Ms. Jones-Slatev conducts hearings in delinquent and child welfare matters, helping to avoid any backlog of juvenile cases for Canadian County. A Juvenile Court Referee's responsibilities are very similar to the role of a judge. A referee will conduct hearings and consider the evidence that has been presented. However, any findings or rulings by a referee are subject to review by the juvenile judge.
Jacqueline Richards

Assistant Group Home Director
Jacqueline Richards studied at American Christian College and Seminary and East Central University. She received her Bachelor's degree in Juvenile Justice and holds a Master's degree in Management-Human Resources Management. Jacqueline is a Certified Drug and Alcohol Counselor and has over 20 years of experience in drug and alcohol treatment. She has been with CCCJC since 2007. Jacqueline is passionate about faith, family and genealogy, and her work – She was awarded CCCJC's Employee of the Year for 2021!
John DeLeon

Assistant Detention Director
John joined the CCCJC in 2021, and is a graduate of Texas Christian University where I majored in Criminal Justice. Prior to working at Canadian County, John worked as a JSO III for the POST programs at Dallas County. He has worked in juvenile justice for the past three decades, in Intake, Probation, Assessment, Court Liaison and Detention Officer in Dallas County, and served as a Detention Officer at Tarrant County Juvenile Detention Center. John prioritizes safety and security as his main objectives for children and staff. John enjoys flying, bodybuilding and serving his Lord and Savior Jesus Christ.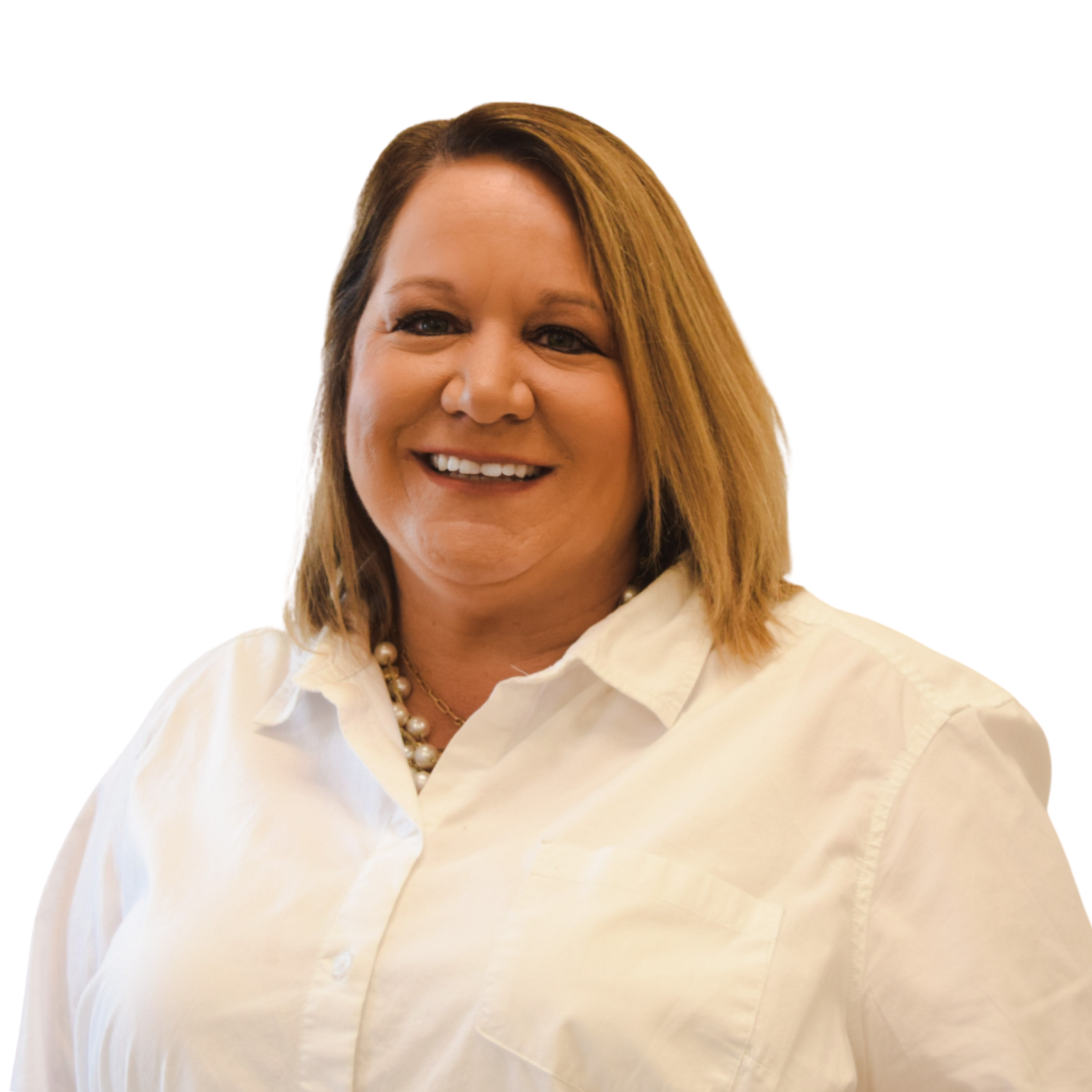 Kimberly White M.ED/LADC/MH

Director of Behavioral Health
Kim has been a licensed alcohol alcohol/drug/mental health therapist since 2004. She obtained her associates of Science Alcohol and Substance Abuse Counselor Degree at Oklahoma State University, Bachelor of Arts in Christian Counseling at American Christian College and Seminary; and Masters of Education with emphasis in community counseling from Southwestern Oklahoma state University. She has worked in the substance Abuse/Mental Health field for past 24 years and is a board approved supervisor for LADC/MH Candidates.

Kim has a passion for working with children, teens, adults and families. Kim has worked for Canadian County since 2005 and loves being part of a team that is passionate about serving the county. Getting to be part of the journey of healing is deeply rewarding, and she especially appreciates the opportunity to instill hope and encouragement to individuals; and seeing family's restored.

In her free time she enjoys traveling, reading, spending time with family, working in her yard, thrifting, spending time in nature, and playing with her very spoiled dog.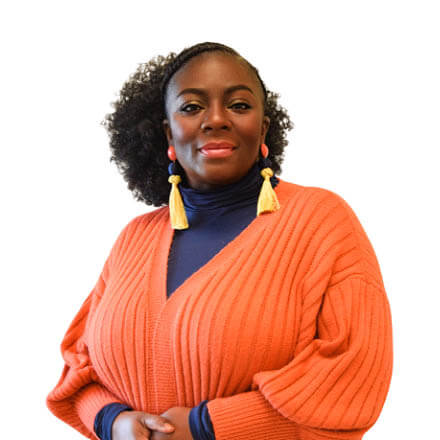 LaTanya Freeman

Director of Detention
Michael Dunn

Fort Reno Group Home Manager
Michael Dunn was born and raised a Canadian County resident from Mustang, Oklahoma. Michael Graduated from Mustang High School and attended Oklahoma State University where he received his Bachelors in Psychology and a Masters in Community Counseling. Prior to Michael beginning work with Gary E. Miller Canadian County Children's Justice Center, he provided home-based counseling services working predominately with youth and families. Michael takes great pride in the program and its mission to assist Canadian County youth in reducing and preventing negative life outcomes due to substance use and crime. In his free time, Michael enjoys riding bikes, playing basketball, and playing with his dogs.
Michelle Wilson

CHBS & PAS Supervisor and Camp Hope Director
Michelle Wilson earned a Bachelor of Science degree in Human Development and Family Science from Oklahoma State University. Michelle is currently the Program Supervisor of Comprehensive Home-Based Services (CHBS) and Camp HOPE, Oklahoma Canadian County. Her education and career have always focused on her passion for working with children and families. Michelle's professional life includes a commitment to serving the needs of children and families through prevention education and mentoring. She has been employed with the Gary E. Miller Children's Justice Center since June 2008.
Tom Dillard

Director of Student Services
Amy Van Ness

Human Resources Manager
Amy Van Ness was born and raised in Oklahoma. Amy has a passion for healthy communities and healthy work environments; obtaining a degree in Psychology to work toward improved work environments. Amy has spent time as a Case Manager for HIV/AIDS clients, and a better of my life in Public Health in Administration. She loves to travel, fish, hike, nap and garden. She adores her kids and husband, 5 dogs, 1 cat and a turtle (She's a sucker for strays!). I believe in treating everyone with kindness, courtesy and honesty.