Located within Gary E. Miller Canadian County Children's Justice Center, Fort Reno Adolescent Center is a 12 bed residential substance abuse treatment program for adolescents who are between 13 and 17.6 years of age. This program is available to any youth in Canadian County who complete a drug and alcohol assessment and meet requirements for placement for the American Society of Addiction Medicine's 3.5 level of care. The ASAM criteria will be explained further to you upon assessment.
The goal of Fort Reno Adolescent Center is to foster and strengthen support for each resident through weekly, in-person family visitation, private passes outside of facility with family or caregivers to spend quality time, weekly outing opportunities to learn healthy activities along with fieldtrips to local events and activities to allow all residents to stretch their legs and be a kid. Our open floor, 12 room program provides a supportive community style living space where residents are able to interact with each other throughout the day allowing your child and their peers to work through our program together, providing insight into each other's daily struggles and successes with an emphasis on healthy boundary setting and creating a healthy and safe living environment.
While your child is in our care, they are given the opportunity to engage in and complete a wide range of individualized services and resources including:
15 hours of group therapy and rehabilitation services geared to address symptoms and concerns related to substance use and addiction, mental health, mood management, family dynamics, trauma, education, basic needs and life skills, health and wellness, and reducing and preventing legal consequences and high risk behaviors.
At least 1 hour of individual therapy services per week and at least 1 family therapy session every two weeks to address current presenting concerns.
Residents are allowed nightly phone calls to loved ones to help support family connections.
3 hours of on-site and off-site Alcoholics Anonymous (AA) meetings per week (Modification to off-site services may occur given present risk due to Covid). Residents may have a sponsor to assist with challenges dealing with their sobriety while in treatment.
Daily attendance of school through Canadian County Education Center each morning that is customized to your child's current grade level and educational needs. Residents are able to participate in credit recovery in their education. If credit recovery is not possible residents are encouraged to study and take HISET/GED test. If residents have completed high school requirements, they are encouraged to enroll and take college courses while in treatment.
Residents can complete court requirements, such as community services hours, counseling, and meet with their probation offices on a weekly basis while in treatment.
Individualized treatment planning and treatment interventions that are assessed weekly by our treatment team of mental health professionals and included service providers to determine best practices and effectiveness of services provided for optimal treatment outcomes.
24 hour supervision by Youth Guidance Specialists to ensure the residents' safety.
Educational and skill building activities, mentorships, and presentations will be provided throughout the duration of your child's treatment to empower and provide opportunities to explore their interests, passions, and gifts. Residents can have outside mentors that assist with their recovery, (CASA, DHS, etc.).
On-site recreational therapist provides daily, structured recreational therapy services to promote healthy living and alternatives to substance use and high-risk behaviors. Weekly outings are based on residents' progress and behavior in treatment.
Aftercare services are provided following the successful completion of treatment to assist with effective transition planning as your child adjusts to daily living to reduce and prevent future relapse or recidivism.
Fort Reno Adolescent Center and associated services are certified by the Oklahoma State Department of Mental and Substance Abuse Services (ODMHSAS), Oklahoma Department of Human Services (DHS), and accredited by the Commission on Accreditation of Rehabilitation Facilities (CARF).
Recommendations, referrals, and consultation can be obtained by contacting Gary E. Miller Canadian County Children's Justice Center's Behavioral Health Department at 405-264-5567.

Received High School Credits

Receiving a Semester or More of Credit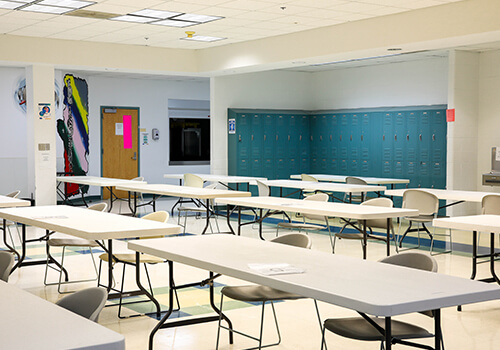 CCEC is an alternative school setting for students who are not succeeding in a traditional school setting or […]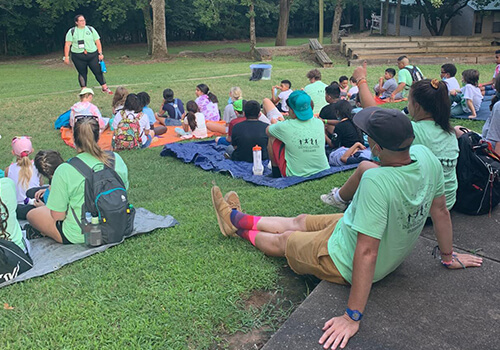 Camp HOPE is a camping and mentoring program in the United States that focuses on children […]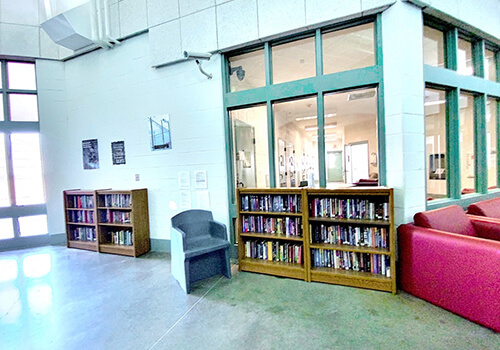 The Canadian County Juvenile Detention Center is housed inside the Gary E. Miller […]
Canadian County Children's Justice Center Behavioral Health offers the following services for […]
Camp HOPE is a camping and mentoring program in the United States that focuses on children […]
The Canadian County Juvenile Detention Center is housed inside the Gary E. Miller […]